Welcome to Café Landtmann
Vienna's most elegant coffee house - right on the Ringstrasse
The Crand Café Landtmann, located directly on the Ringstrasse, is a lively and inviting, cosmopolitan and charming Viennese coffee house. The highest quality standards meet unrestricted hospitality in the heart of Vienna.
Where Vienna is home and the world is welcome.
Franz Landtmann opened on October 1, 1873 with the vision of running the most elegant coffee place in the city. Today, 150 years later, Café Landtmann, under the leadership of the Quefeld cafeteria family, represents Viennese coffee house culture like no other and is therefore internationally known.
Where Vienna is home and the world is welcome.
The Querfeld family has 350 employees. 10 café restaurants. 1 family
Today, three generations of the Querfeld family run ten Viennese restaurants, including 9 café-restaurants and Landtmann's fine patisserie, and rely on 350 employees. Pioneering spirit, passion, innovation and a good dose of creativity characterize the entrepreneurial family.
Landtmann's fine patisserie Where Viennese pastry dreams are created
For more than 45 years we have been baking tarts, cakes and pastries in our patisserie in Vienna using selected ingredients according to the best Viennese confectionery tradition. We further develop tried-and-tested recipes and create specialties, including for different nutritional concepts.
The Querfeld companies in Vienna
Simply find our 9 companies here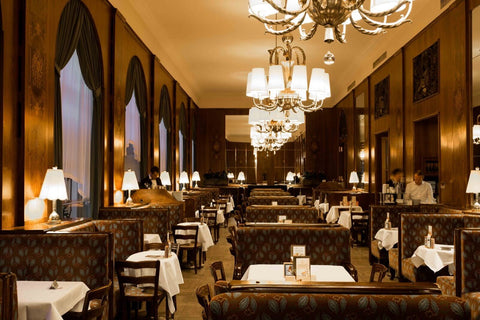 University ring 4
1010 Vienna
opening hours
Mon - Sun 7:30 a.m. - 10:00 p.m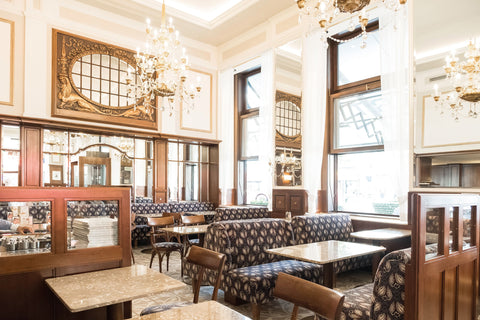 Albertinaplatz 2,
1010 Vienna
opening hours
Mon - Sun 7:30 a.m. - 11:00 p.m
Operngasse 7 Karlsplatz / Secession / Naschmarkt,
Vienna 1010
opening hours
Mon - Sun 8:00 a.m. - 9:00 p.m
Homepage
www.cafemuseum.at
Cavalier wing 52,
1130 Vienna
opening hours
Mon - Sun 10:00 a.m. - 6:00 p.m
Landtmann's Jausen Station
Schönbrunn Palace Park Kronprinzengarten
1130 Vienna
Opening hours:
Mon - Fri 10:00 a.m. - 6:00 p.m
Sat, Sun, FT 9:00 a.m. - 6:00 p.m
Crossfield's, Australian Pub
Maysedergasse 5,
1010 Vienna
Opening hours
Mon-Thu 11:30 am - 1 am
Fri-Sat 11:30 am - 2 am
Sun 11:30 am 12 am
Kagraner place 33,
1220 Vienna
opening hours
Mon - Sun 11:30 a.m. - 11:00 p.m
Landtmann's Original Café & cake shop in the Center Alterlaa
Anton Baumgartner Street 40,
1230 Vienna
opening hours
Mon - Sun 9:00 a.m. - 6:00 p.m

Homepage
On the lower Alte Donau 61,
A-1220 Vienna
opening hours
Mon - Fri 11:30 a.m. - 11 p.m
Sat, Sun & FT 9:00 a.m. - 11 p.m